Team
---
Prospective students: I am actively looking for self-motivated students who interested in ubiquitous sensing and applied machine learning. Please drop me an email if you're excited!
I am fortunate to work with the folloiwng talents. Their motivation and curiosity to explore the unknown are the eternal driving forces of our team.
Research
---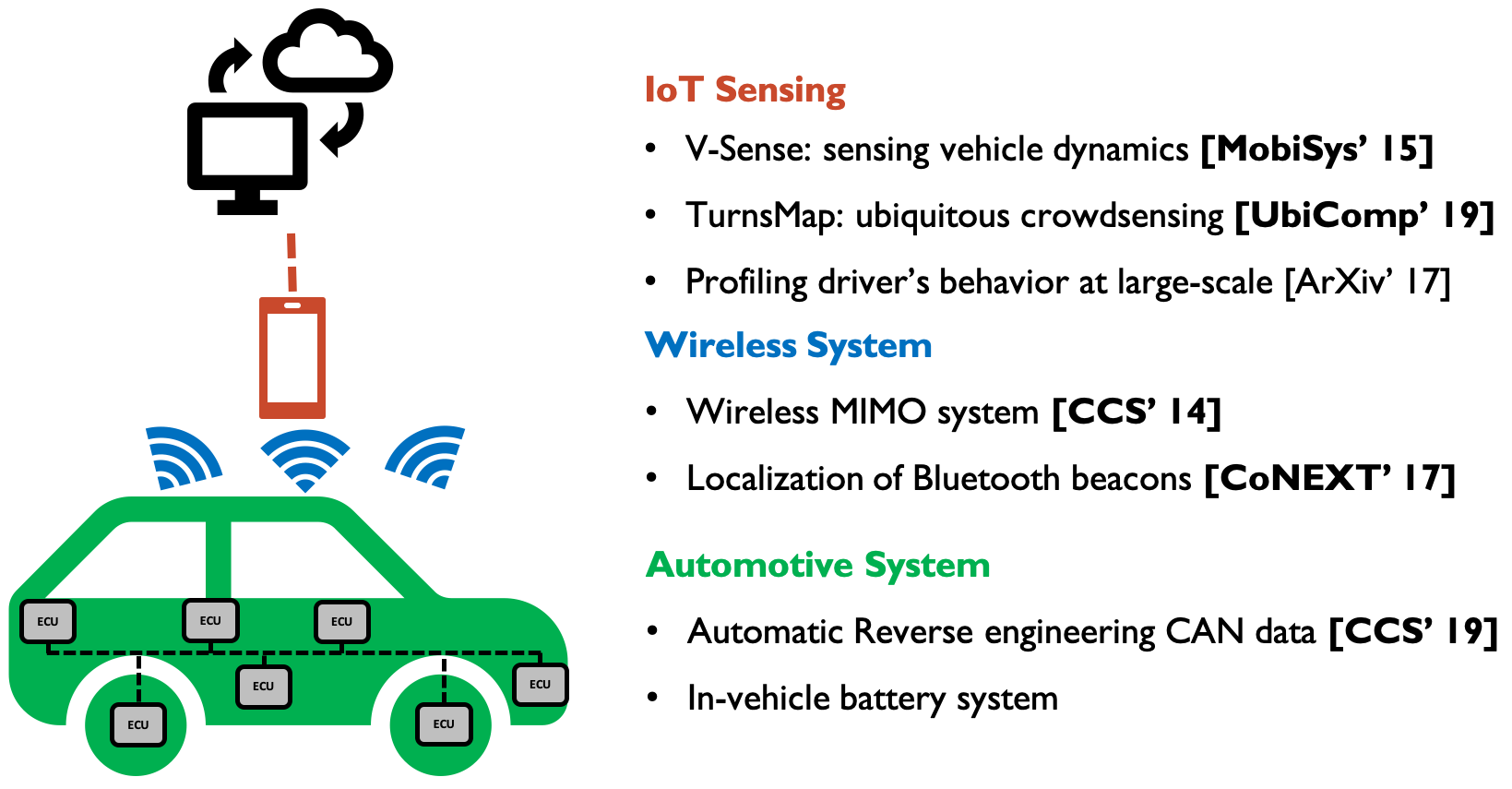 Much of my thesis work focuses on empowering the next-generation transportation ecosystem that is comprised of vehicles, environment, and humans. This research includes a suite of novel and scalable sensing technologies for facilitating safer and more efficient transportation that has a profound impact on people.
The synergy of my thesis works is illustrated in the above figure. My research investigated ubiquitous sensing, vehicular system, and wireless communication. These three elements are cornerstones for tackling real-world challenges on our roads.
Personal
---
I enjoy the teamwork and hustle in competitive sports, especially basketball. Read more from my blog post.